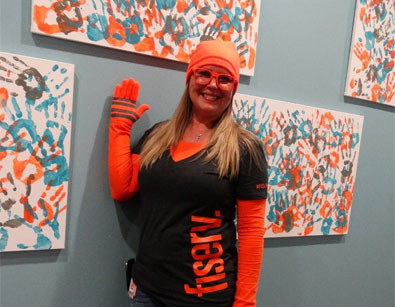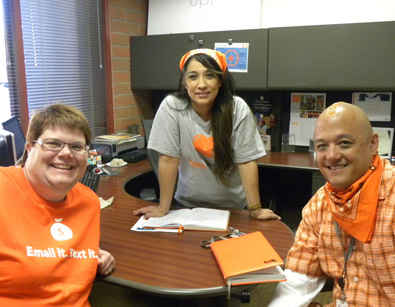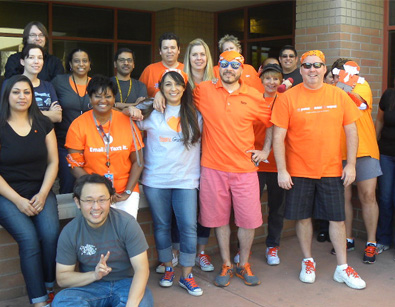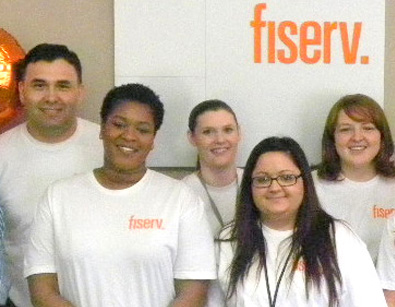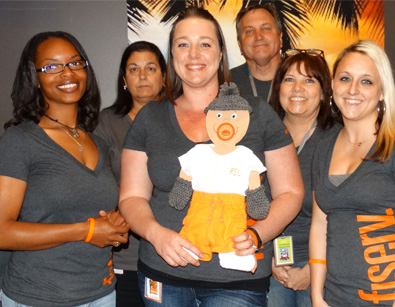 FEATURED LOCATION: UNITED STATES
In addition to working alongside some of the most talented professionals in the industry, you'll help drive the digital transformation of financial services. From innovative mobile banking and payments solutions, to processing services, risk and compliance and more, your work will have an impact on the way people move and manage money today.
At Fiserv, you'll find that we value your personal and professional growth. We work to celebrate our excellent workforce by giving exceptional talent development opportunities, stretch assignments, advanced training, promotions, and acknowledgement through our peer-to-peer recognition program.
With offices worldwide, Fiserv is headquartered in Brookfield, WI.
Here are some of our hub cities:
Brookfield, WI

Our beautiful campus is located about 25 minutes outside of Milwaukee and features the company's Leadership Center, spacious meeting facilities, on-site cafeteria and smart, highly motivated people. The Brookfield area offers many advantages, with one of the highest ranked public school districts in the state of Wisconsin. The real estate market in this area is affordable and it is one of the safest places to live.

Alpharetta, GA

Alpharetta is known as the Technology Hub of the South and home to Fiserv in Georgia. This location, approximately 40 miles north of Hartsfield-Jackson International Airport, boasts a full-service Conference & Training Center, flagship Client Experience Center and an environment conducive to collaboration. In addition to a full-service dining facility, the building offers an on-site Starbucks, state-of-the-art fitness center, and many other great amenities.

Dallas Valley View, TX

Like most of our locations, our offices at Dallas Valley View are home to Fiserv associates from various disciplines within the company. The campus is centrally located between Dallas Love Field and DFW Airport on the border of Dallas/Farmers Branch. Features include a well-appointed lunch café and access to Brookhaven College via a walking path. This location also offers concierge services, through which our associates can take advantage of discount tickets to cultural, sports, dining and entertainment events.

Dublin, OH

Our extensive Fiserv facilities in beautiful Dublin, Ohio, offer a fitness center, walking path and other amentities.

Frisco, TX

The Fiserv campus in Frisco, Texas is located in beautiful Hall Office Park that features walking paths encircling a beautiful pond and outdoor art installations. The area is a hotbed of athletic activity with the Stars hockey team and the Frisco Rough Riders minor league baseball.

Plano, TX

Our offices in Plano, Texas are brand new and beautifully outfitted, with easy access to shopping at nearby Willowbend Mall.

Dallas Central Expressway, TX

Housed in a beautiful high-rise building across from North Park Mall north of downtown Dallas, the Dallas Central Expressway office boasts shopping and lunch spots within walking distance, as well as concierge service.

Irving, TX

Our Irving office is home to a state-of-the-art technology hub and centrally located in the Metroplex. It's a quick drive to DFW airport.
While all of our campuses have something unique to offer, we also promote a flexible working environment. We believe that people can be productive from anywhere. Many associates have the opportunity to work from home, and some of our business units operate with up to 50% of remote associates.
Take your next step and make the possible a reality. Find your forward with Fiserv.
Fiserv is proud to showcase credentials such as:
Top 100 Company for Remote Jobs by FlexJobs
World's Most Admired Companies® – FORTUNE Magazine, 2014–2017
America's Best Employer – Forbes magazine, 2015
More than 22,000 associates worldwide