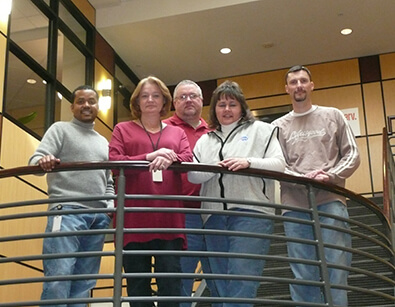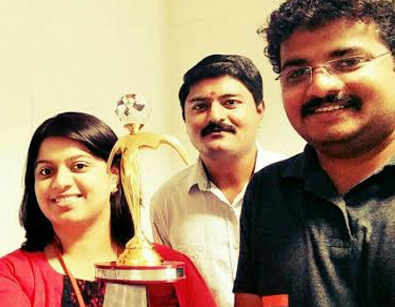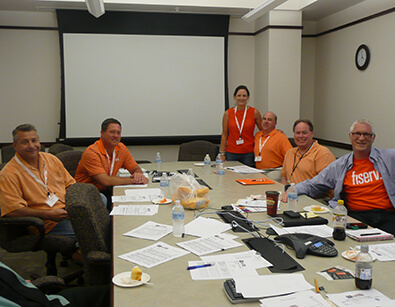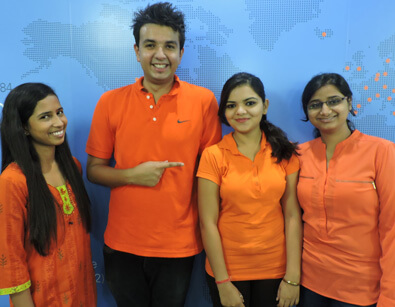 FEATURED CAREER AREA: TECHNOLOGY
There's never been a more exciting time to be part of Fiserv. In an always-on world, life moves fast for businesses and consumers. They expect financial services experiences that are in step with the way people live and work today. That's why we're reimagining the financial services experience with and for our clients, delivering solutions that reflect what's next, right now.
Our team of top-notch associates have a keen ability to collaborate across our broad organization to deliver technology solutions that are trusted by clients worldwide. We're committed to helping our people grow and develop. For example, we've recently introduced a new framework called TECHTrack, which gives our associates better visibility into the roles and career paths available within Fiserv.
Here, you'll find plenty of opportunities to try something new, whether it's working on a new project, in a different business unit or with a new client. Your technical expertise will help us continue to lead the digital transformation of financial services, and you'll have many opportunities to make a meaningful impact and create solutions that shape the way money moves and is managed by businesses and consumers.
Explore the possibilities. Find your next with Fiserv.
We're proud of our technology solutions and deep expertise:
Top 10 on the 2015 FinTech 100 annual listing of top financial technology companies by IDC Financial Insights
More than 160 patents issued and pending
US market leader for account processing - more than 1 in 3 US financial institutions rely on Fiserv for account processing solutions
Celent 2015 Model Bank Award for Digital and Omnichannel Technology for Fiserv client Westpac Banking Corporation
Banking Technology Readers Choice Awards: Best Financial Crime Product or Service
News Technology Innovation Awards: Best Financial Crime-Fighting Solutions