Meet Our People
At Fiserv, we value the unique abilities and outlook which former service members, military spouses, Guard, and Reservists bring to our global team.
Your Next Opportunity Awaits You
We are committed to the military community and recognize the important role our service members and their families play in the protection of our nation. Fiserv takes pride in employing veterans and military family members, and stands behind all of our team members who are Guardsmen and Reservists. We appreciate the values, leadership, and dedication that are rooted in the military community.
The skills and abilities gained while in uniform often translate well into roles at Fiserv. Whether you seek a position in finance, operations, sales, marketing or information technology, you can find the right fit. Check out our current openings and apply today!
We LIVE our values every day. We LEAD the industry forward to deliver client solutions and experiences with the speed of life. We EXECUTE as one Fiserv unified by collaboration and commitment to excellence. Experts. Innovators. People who are driven by excellence and bring their "A" game every day. Want to learn what associates from across the company do or what it's like to work at Fiserv, and more? Get to know us.
Aarati
Manager, Corporate Social Responsibility
Bangalore

Aarati

Manager, Corporate Social Responsibility | Bangalore

At Fiserv, I've found a community of people that push boundaries. I manage Fiserv Gives Back, our CSR program in India which is supported by an extensive volunteer network of Fiserv associates. With these volunteers I have experienced Fiserv at its best. It is enormously gratifying and fulfilling that we truly believe in giving back to and strengthening the communities in which we live and work.

Andre
Software Developer
Veteran of U.S. Marine Corps
Dublin, OH

Andre

Software Developer | Veteran of U.S. Marine Corps | Dublin, OH

The leadership skills I learned in the military have been very useful in informal leadership situations at Fiserv. Civilian, corporate jobs are different than the military. They're good, but different, so don't expect things to be the same.

Arshi
Analyst, Enterprise Learning and Development
Gurugram

Arshi

Analyst, Enterprise Learning and Development | Gurugram

I greatly admire the strength of Fiserv's value system. It encourages us to strive for excellence in every aspect. The principle of doing the right thing, resonates professionally and personally with me. I am #FISVProud to be associated with an organization where values are truly internalised in letter and spirit.

Beth
Director, Product Strategy
Alpharetta, GA

Beth

Director; Product Strategy | Alpharetta, GA

Over the past seven years I've been in my job at Fiserv, I have seen the company flourish and grow in the marketplace to become even more well-known and respected. As well, I have had so many opportunities to continue my education and training and grow as a professional, both with career opportunities and formal training opportunities. Fiserv has helped me achieve my goals.

Brad
VP Software Development
Dublin, OH

Brad

VP Software Development | Dublin, OH

We work together as a whole team, and deliver autonomously. There's a lot of ways to solve problems – bonus points for creative people that find solutions that drive toward simplicity. I like working here – at a company with such solid footing – because each of us are needed and feel valued.

Brittany
Billing Supervisor
Alpharetta, GA

Brittany

Billing Supervisor | Alpharetta, GA

Everything has been exponentially better in my life since I started at Fiserv. It affords me a lifestyle where I've been able to build friendships and build a career and feel successful and be able to contribute to a business that I believe in. The culture at Fiserv is extremely open. We are encouraged to lend our voice to ideas, to make processes better, to build better teams, to bring different ideas to the table. We don't do things here just because it's the way we've always done them. I can see myself growing with Fiserv more than anywhere else.

Colby
Senior Client Partner
California, US

Colby

Senior Client Partner | California, US

I have been with Fiserv for almost 10 years. Fiserv has allowed me to continue to enhance my skills and continue to grow in responsibilities. Before starting at Fiserv, I was working at a bank and was fascinated with technology, so moving to Fiserv was a great fit. I have stayed at the company because Fiserv invests in its associates, provides endless opportunities to grow in one's career, is a leader in the industry and I am surrounded by people with endless drive and determination.

Dale
Client Partner
Georgia, US

Dale

Client Partner | Georgia, US

My favorite thing about working at Fiserv is the people. My onboarding experience was the best I have ever had! I felt welcomed and knew I could reach out to anyone for help. Fiserv knows how to take care of their associates.

Dave
Director, IT Audit
Veteran of U.S. Navy
Brookfield, WI

Dave

Director, IT Audit | Veteran of U.S. Navy | Brookfield, WI

Fiserv is a strong, stable company, and I enjoy the positive team environment. For me, there is also a greater, more meaningful purpose in working for the company. Fiserv plays a critical role in providing technology solutions that help to protect financial institutions from fraud and cyberattacks. I like knowing that I am part of an organization that is helping to safeguard consumers' information in this way.

Dave
Director, Systems Engineering
Alpharetta, GA

Dave

Director, Systems Engineering | Alpharetta, GA

Teamwork here at Fiserv really takes on a whole new meaning. We work with developers. We work with our client services organizations. We work with the hosting organizations. We're talking to our customers. Every one of us has a specific role to play in the organization and roles that they play for our clients. It's important that we're communicating with one another and part of my responsibility is to make sure that we are talking to one another as we solve the issues for the customers.

Deb
Director, IT Project Management
Alpharetta, GA

Deb

Director, Project Management | Alpharetta, GA

The world of financial services moves really quickly and we at Fiserv have to be ahead of that. Money is at the core of many things that we do every day, but people don't think about the mechanics behind moving money. So we have to be thinking about how we're going to do that for our customers. We have to deliver the solutions to our customers and get ahead of what they need. Fiserv is an exciting, hard working environment. I work with some of the smartest people on the planet.

Eric
VP Technical Product Development
Alpharetta,GA

Eric

VP Technical Product Development | Alpharetta, GA

Our associates may work purely as product developers working on multi-tenant platforms, maturing them over time by adding new features, getting rid of technical debt, and advancing technologies. This is the area where the most creativity and innovation takes place.

Eric
Senior Software Development Engineer
Brookfield, WI

Eric

Senior Software Development Engineer | Brookfield, WI

The future at Fiserv is great. If you have clear goals, your manager will help you reach them. As a Fortune 500 company, there are so many experiences available to you. We all have the same goal, to provide the best for the client. Fiserv offers a great opportunity to explore different types of technologies and customers.

Gad
Application Support Specialist
Auckland, NZ

Gad

Application Support Specialist | Auckland, NZ

Fiserv has given me the opportunity to work on cutting-edge technologies along with bright talent globally, which has given me a lot of fulfilling exposure in my career. It's rewarding to see that your contribution makes an impact to the organization and to the business. Dream Big. Prepare and research. Give your 200%. Never give up.

Greg
Director, Sales
Georgia, US

Greg

Director, Sales | Georgia, US

Fiserv is a market leader who values its clients and employees which presents a number of opportunities for growth. The company continues to adapt to a changing environment, and strives for excellence in everything that it does. We want candidates who can be adaptable, don't sweat the small stuff that might frustrate you and are eager to take advantage of training opportunities.

Jason
Senior Inside Sales Executive
Alpharetta, GA

Jason

Senior Inside Sales Executive | Alpharetta, GA

The reality of being here is so far over and beyond what my expectations were. I just feel empowered when I get out of bed every day. I didn't have a background in finance or banking or anything along these lines. But that really wasn't necessary. It's really an enterprise sales environment, which means that the responsibility is not solely on my shoulders to sell or to work the process from start to finish. Our work creates an environment where I'm a part of a think-tank to deliver solutions – that is just a fantastic experience.

Joshua
Network Engineer
Veteran of U.S. Navy
Des Moines, IA

Joshua

Network Engineer | Veteran of U.S. Navy | Des Moines, IA

I love everything about my job at Fiserv. Getting to support networking and server administration makes my day challenging and very rewarding. My favorite thing about working at Fiserv is that it is such a relaxed and friendly environment that encourages its associates to consistently deliver their best efforts.

Geeta
Business Process Analyst
Alpharetta, GA

Geeta

Business Process Analyst | Alpharetta, GA

Our culture drives results for our clients because we incentivize people to think innovatively and to keep the end customer experience in mind with whatever we do, whether it's internal processes or our products that we deliver to our customers. It's a very customer-centric culture.

Gunnar
Software Architect

Gunnar

Software Architect

The code that we are generating is highly polished, with unsurpassed quality. I'm very proud of the fact and think it's cool that we focus discussions around improving the front end, resulting in more efficiency to our designs and more attractive front end products for our customers.

Kevin
Strategic Finance Consultant
Alpharetta, GA

Kevin

Strategic Finance Consultant | Alpharetta, GA

Fiserv presents a great opportunity to not only work in just one area and hone your skills and develop just one competency, but they encourage and even help promote the process of moving between different organizations so that you can become a broader employee and you can continue to lead and develop strategy for the company.

Kimberly
Director, Human Resources
Alpharetta, GA

Kimberly

Director, Human Resources | Alpharetta, GA

The leadership, the commitment to excellence, the commitments to our clients, and the fact that we as an organization truly understand the importance of engagement with our associates and what our associates bring to the organization – all that together makes me Fiserv Proud.

Larry
Lead Software Developer
Hillsboro, OR

Larry

Lead Software Developer | Hillsboro, OR

Any company can say they are the best place to work. The benefit of working at Fiserv is the great support team and the camaraderie that we have. Our job is not yet done – this is invigorating because we are encouraged to meet our goals in a variety of different ways. The future is bright here as we strive toward greater standardization, automation, and optimizing our processes for the customer.

Marge
Senior Program Manager
Veteran of U.S. Army
Alpharetta, GA

Marge

Senior Program Manager | U.S. Army | Alpharetta, GA

Since departing the Army, I worked my way into the information technology area of expertise and I started as a computer programmer and worked my way up to being a project manager. The skills that I found most useful that I gleaned from the military are leadership, organization, and teamwork. They have been instrumental to me, especially as a project manager and a program manager. Since I've been here the collaboration and the innovation have continued to impress me because I've been given plenty of opportunities here. My management is eager for me to succeed.

Talissa Barrett
Program Analyst
Veteran of U.S. Navy
Coral Springs, FL

Talissa Barrett

Program Analyst | Veteran of U.S. Navy | Coral Springs, FL

Fiserv is such a supportive company, the people here care about your personal and professional growth. I am so honored to work in this company where they put people first!

James
Vice President, HR
Veteran of U.S. Navy
New York, NY

James

Vice President, HR | Veteran of U.S. Navy | New York, NY

Fiserv supports my annual trainings and mobilization commitment to the Navy. I am proud to work for a company that puts in place world class Guard and Reserve policies for their employees.

Jillian Petersen
Senior Recruiter
Active/Veteran - Army National Guard
Omaha, NE

Jillian Petersen

Senior Recruiter | Active/Veteran - Army National Guard | Omaha, NE

Both my civilian career and military career have been successful due to the mentors I found here at Fiserv.

Mark
Director, Business Process Analysis
Veteran of U.S. Marine Corps
Alpharetta, GA

Mark

Director, Business Process Analysis | Veteran of U.S. Marine Corps | Alpharetta, GA

There are many things that I took away from my military experience that have served me well throughout my career in corporate America but also day-to-day here at Fiserv. The challenges that you face at work may feel insurmountable but, with a military background, you face them with a different perspective. You leverage those hardships and those character-building experiences that other folks may not have been through to get through daily challenges. Anyone coming from the service should have great confidence in the things that you've accomplished and a lot of the intangibles that you may not even realize that you have in your skill set, which will serve you well day-to-day.

Martha
Training Specialist
Alpharetta, GA

Martha

Training Specialist | Alpharetta, GA

There are many things that I took away from my military experience that have served me well throughout my career in corporate America but also day-to-day here at Fiserv. The challenges that you face at work may feel insurmountable but, with a military background, you face them with a different perspective. You leverage those hardships and those character-building experiences that other folks may not have been through to get through daily challenges. Anyone coming from the service should have great confidence in the things that you've accomplished and a lot of the intangibles that you may not even realize that you have in your skill set, which will serve you well day-to-day.

Mike
Director, Finance
Alpharetta, GA

Mike

Director, Finance | Alpharetta, GA

Being with Fiserv for nearly three years, I've witnessed the strength of our culture and collaboration firsthand. With previous jobs, culture was something other companies just talked about. Here, it drives what we do. Working with other groups isn't encouraged, it's expected! Our culture is everyone working hard and performing towards one goal – all with the proper support along the way.
I'm proud to have direct impact on both molding the future of my team and contributing to the strategic conversations that mold the future of Fiserv.

Mrinal
Project Management Analyst
Pune, India

Mrinal

Project Management Analyst | Pune, India

I am about to complete a decade working at Fiserv and have grown from a Customer Service Associate to a Project Management Team Lead traversing through diverse roles. This was only possible because Fiserv cares for its associates, recognizes employee potential and offers mobility and growth options. I truly feel proud to be associated with an organisation that invests in its employees relentlessly and provides a fertile ground to bloom one's career.

Navroop
Technical Writer, International Group
Noida

Navroop

Technical Writer, International Group | Noida

The culture at Fiserv makes it stand out. Whether it's the flexible work arrangement, rewards, recognition or the innovation network, we encourage associates to showcase their ideas. The culture is inspiring -- it instils collaboration, integration and drives excellence. The leadership team at Fiserv is affable, values our passions and supports us in achieving them. Associates are truly the first priority!

Puja
Systems Engineer
Alpharetta, GA

Puja

Systems Engineer | Alpharetta, GA

Everything is mobile now, and the Fiserv products are in tune with that trend. You don't have to go to a bank anymore. You can just press a button on a phone and you have your money. The future of technology in financial services is so dynamic right now and Fiserv is really at the cutting edge. And I think that's why Fiserv has been such a success and I think that's why our clients are really happy with us.

Robin
Sales Executive
King of Prussia, PA

Robin

Sales Executive | King of Prussia, PA

I love working with our clients and being part of such a large company. The benefits are great especially the Fiserv stock plan -- the stock performs! I have loved watching my clients grow as financial institutions as a result of utilizing our products and services. I cherish the relationships that I formed with those folks. They are not only my clients, but they are truly my friends.

Roxanna
Sales Executive
Alpharetta, GA

Roxanna

Sales Executive | Alpharetta, GA

My favorite thing about working at Fiserv is that I feel like this company really recognizes and rewards talent. That is exactly what I was looking for when considering Fiserv for a job opportunity and I feel that's exactly what I've gotten since starting to work at Fiserv.

Schnell
Lead Pricing Strategist
Alpharetta, GA

Schnell

Lead Pricing Strategist | Alpharetta, GA

As Lead Pricing Strategist, I help develop pricing strategies to deliver our products and services to financial institutions. When you think of all of the real-life applications of the financial services, you pay your bills online, through your mobile phone, and you send money through your phone. When I'm online and doing my bill pay, it is so pleasant to recognize a real Fiserv product in a customer's hands. It's so fun knowing that you're involved in helping to bring that service to life.

Sharad
Manager, Internal Systems
Noida

Sharad

Manager, Internal Systems | Noida

I joined Fiserv in 2005. In all these years I have touched upon all aspects of software development. I believe that this space is all about the people; getting the best people, retaining them, nurturing a creative environment and driving innovation. Fiserv supports balance and understands that we as individuals require more than just our jobs to lead happy, fulfilled lives. This is visible in the organisation's culture every day.

Shirra
Director, Product Marketing
Alpharetta, GA

Shirra

Director, Product Marketing | Alpharetta, GA

As a product marketer, a lot of my responsibility is around the go-to-market activities of a new or existing product. Our goal is to increase awareness of the product; make sure that we're educating our clients about the value, why they should get it, how is it going to help their end-users. We attend tradeshows, produce collateral, brochures, PowerPoints and anything we need to enable our sales team to talk to clients about our products. Developing these solutions really helps us think outside of the box and expand ourselves beyond what we thought we could do or even come up with. Seeing it all come to life is very awesome and impactful.

Shuchi
Software Architect
Alpharetta, GA

Shuchi

Software Architect | Alpharetta, GA

With over 15 years at Fiserv, I have experience ranging from technical design, development, professional services, presales, infrastructure, and almost all aspects of software development. One reason I've stayed at Fiserv is opportunities for career growth. I have never been in one role for more than five years. I've actually been able to go into different roles and different areas and I think that helps you grow as an individual. To be successful at Fiserv, I think it's important that you not be only good at what you do, but you also must be able to leverage the strengths of people around you – there's a lot of knowledge around here.

Sujeet
Director, Database Analysis
Bangalore

Sujeet

Director, Database Analysis | Bangalore

Having worked with Fiserv for over three years now, I can proudly say that I have had the opportunity to develop skills around leadership and decision making, helping me grow as a leader. Fiserv has an associate-centric and empowering culture.

Simmi
Manager, Systems Administration
Noida, India

Simmi

Member of Fiserv India's Women in Leadership (WIL) program | Manager, Systems Administration | Noida, India

The Women in Leadership program is a great diversity initiative that helps women advance in leadership roles. The program helped boost my confidence and demystified taboos associated with women in leadership positions. I believe in my capability and growth prospects, irrespective of typical challenges any woman comes across in everyday life. The tools and techniques shared during the sessions were eye openers and enabled me to be a successful and impactful leader not only at work, but at home as well.

Theda
Manager, Training
Alpharetta, GA

Theda

Manager, Training | Alpharetta, GA

My team is responsible for training support staff at financial institutions in our online and mobile banking products. We are responsible for ensuring that our clients feel comfortable with using the software or building out their interface for their online or mobile banking products. The culture at Fiserv drives results because people here know they work for an organization that cares about its people, and so they work hard. Three words that describe the people at Fiserv are: smart, innovative and creative.

Thien
Systems Support Analyst
Irving, TX

Thien

Systems Support Analyst | Irving, TX

I tell people all the time that it's the right time to join the winning team at Fiserv because we value your desire to learn and your willingness to take on new challenges. We always continue to improve towards a positive working environment, thrive as the leader in the market, and will ensure your professional goals are reached. It is a great place to be!

Thomas
Software Developer
Hillsboro, OR

Thomas

Software Developer | Hillsboro, OR

As a recent college grad, Fiserv is the first big company that has hired me to write software. I think the banking industry is cool, and Fiserv being a Fortune 500 is attractive. In my department, people move up. It's all about upward momentum.

Tiantian
Project Manager
Auckland, NZ

Tiantian

Project Manager | Auckland, NZ

Helping the client on getting the high quality digital app solution is my motivation and the client satisfaction is what makes me feel accomplished every day. What I really like about working at Fiserv is the open and supportive team environment. The commitment and level of engagement from the team is very inspiring and highly motivating.

Tiffany
VP, Operational Audit and Advisory Services
Alpharetta, GA

Tiffany

VP, Operational Audit and Advisory Services | Alpharetta, GA

What attracted me to Fiserv is opportunity. We definitely challenge everybody to think outside the box, be creative, and challenge the status quo. I'm working in a company that is very innovative, very collaborative, it's very warm, it's very energetic, and so by default, you just inhale all of that energy. Fiserv is innovative. Fiserv is forward-thinking. Fiserv is family.

Tom
Senior Product Manager
Alpharetta, GA

Tom

Senior Product Manager | Alpharetta, GA

Fiserv has offered me a lot—a bigger and better opportunity to learn and to actually expand my career and understand a lot more in the market and how those things worked. Innovation means to me not just making the changes people are asking for. Instead it's about rethinking how we can better serve the market and what we can do to the application that actually makes it better in a way that people aren't expecting.

Wade
CIO, E-Payments

Wade

CIO, E-Payments | Alpharetta, GA

In my organization at Fiserv, there is a lot of focus on innovation. Our Senior Architects stretch to develop new ideas to innovate in the payments sphere. Our developers are encouraged to be extremely creative. They're thinking about design and user interface and decide how to create experiences that delight the customer when they log on.

Will
Manager, Application Support Engineering
Hillsboro, OR

Will

Manager, Application Support Engineering | Hillsboro, OR

We're looking for the most innovative people -- those who work with technology all the time, especially as a hobby. We want engineers that have built their own servers, used a raspberry pi kit, or have played LAN games. Because of our size and industry dominance, we have every opportunity that a developer would want right within the four walls of our building. We are working with the newest versions of cutting edge technologies. Fiserv has so many opportunities. You can't lose.
Associate Experience: Hear from Veterans of the Armed Services
Career Tracks: Software Developer Careers
Career Tracks: Technical Specialist Careers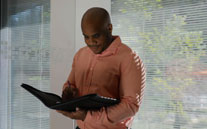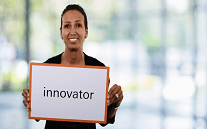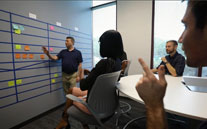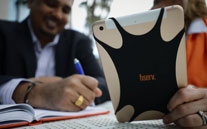 Candidate Resource Center
Need answers to a question about our process? Curious to learn more about next steps once you apply? Selecting your next career is no small matter, so that's why we are here for you every step of the way. Learn more about our application, selection and hiring process, and get the answers you need to FAQs about recruiting at Fiserv.
Learn More
---
Want more than just an alert about a new job? Join our talent community and stay informed about Fiserv career news, events and new opportunities.
Join Our Network